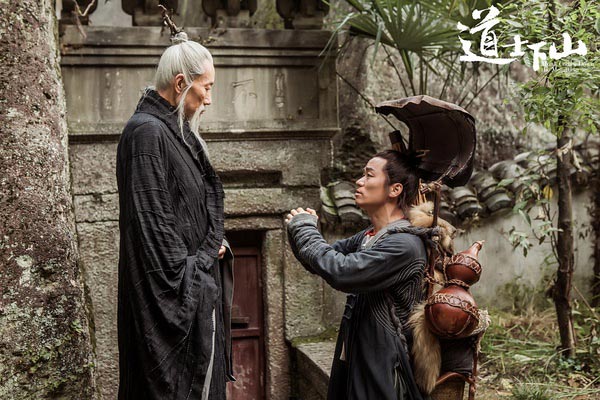 A screen shot from "Monk Comes Down the Mountain". [Photo/Agencies]
Palme d'Or winning director Chen Kaige's latest kung fu film "Monk Comes Down the Mountain" has angered a senior Chinese Taoist, who said the film demonized his religion.
The film has tainted the image of the Chinese Taoism, said Meng Chongran, vice chairman of the Chinese Taoist Association (CTA), citing scenes in the fictional film featuring robbery, murder and sex.
The film, based on a best-selling novel, tells the story of an innocent Taoist monk with superb kung fu who leaves an isolated mountain for the city in the 1920s to discover his role in the secular world, where he becomes involved in conspiracies and encounters strange characters.
The film stars Aaron Kwok, Chang Chen, Lin Chi-ling and Wang Baoqiang.
In a statement posted on the WeChat account of a Taoist association, Meng demanded the film be pulled from all screens nationwide. The director and producers owe the public an apology, he said. The protest looks to be more personal than official, as the CTA has denied issuing any statement on the matter.
The film's producers contacted the CTA before making the film and revised the script on request by the association.