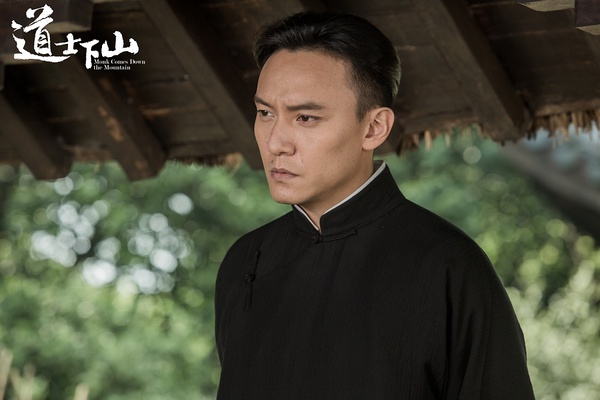 A screen shot from "Monk Comes Down the Mountain". [Photo/Agencies]
Chen has not responded to Meng's charges, but his gripes inflamed discussion online with many people, including some Taoists, saying Taoists should not be so sensitive about a fictional film.
"Maybe Chen's film is not a precise reflection of Taoism, but it helps the audience get to know the religion," said Liang Xingyang, a Taoist priest and secretary-general of the Taoism Association of Xi'an.
While some may agonize over the depiction of Taoism, others, disappointed by Chen's film "The Promise" in 2005, railed against the film, urging moviegoers to avoid it, due to the bad record Chen has had in his recent films.
Movie critic Maggie Lee said the film "is an uncharacteristically lightweight martial-arts caper with a touch of Zen (and sin)."
Despite the controversy, the film has earned about 400 million yuan ($64 million) since it debuted on July 3.
Described by Chen Kaige as his biggest ever film, "Monk Comes Down the Mountain" took three years for a team of about 1,000 people to complete. It was jointly produced by two mainland entertainment groups and Columbia Pictures.
An iconic figure among China's film directors, Chen is known for his visual flair and epic storytelling. He is the only Chinese director to win the Palme d'Or, for "Farewell My Concubine" in 1993.
Related:
'Monk Comes Down the Mountain' rules China's box office
Online retailers major contributors to China's booming box office