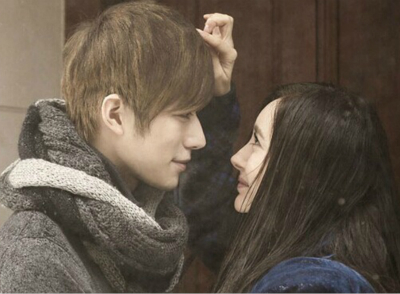 A screen capture from "Tiny Times 4". [Photo/Agencies]
Domestic romance "Tiny Times 4" became the box office champion in the week ending July 12, grossing about 368 million yuan ($59 million) after opening on July 9.
The fourth film in the "Tiny Times" franchise by writer-turned-director Guo Jingming revolves around the relationship among four young women.
"Forever Young," another domestic romance, came in at a respectable second place during the week, with 262 million yuan in sales, China Film News reported. The movie was released July 10.
Third place went to Chen Kaige's latest film, "Monk Comes Down the Mountain," which earned 143 million yuan in the week. Its total box office sales reached 379 million yuan on July 12.
Animated feature "Monkey King: Hero is Back" came in the fourth, reaping about 87 million yuan in the week after opening on July 10. It is a 3D animated adaption of the classical epic "A Journey to the West."
Rounding out the top five was popular dinosaur action flick "Jurassic World," which grossed 41 million yuan in the week. Its total box office earnings hit 1.43 billion yuan since roaring onto Chinese screens June 10.
Related:
China's single-day box office hits record high of 400 mln yuan