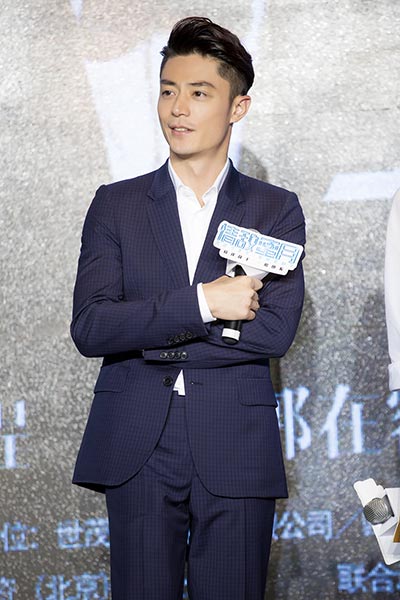 Actor Wallce Huo. [Photo provided to chinadaily.com.cn]
Amid the rising boom of South Korean filmmakers tapping the Chinese market, the two countries' coproduction list has added a new blockbuster.
Honeymoon Enemy, overseen by South Korean veteran director Kwak Jae-young (My Sassy Girl), will hit the Chinese mainland theaters in September, it was announced on Monday.
The 40-million-yuan ($6.4 million) flick stars Chinese A-list actress Zhang Yuqi and Taiwan actor Wallace Huo, a heartthrob for his die-for-love roles in several hit fantasy TV series.
Another highlight of the cast is South Korean supermodel-turned-actor Kwon Sang-woo, who shot to fame thanks to the 2003 hit rom-com My Tutor Friend. The tale features a blind-dating site's senior consultant relying on her professional knowledge to win her true love from a competitive, rich rival.
Long known for picturesque scenes and touching details, South Korean romance movies and TV series have a wide market in China.
Kwon, who has focused on the mainland market since 2012, says that Chinese viewers' swelling demand is very "inspiring" and praises Chinese movies.
"Compared to Hollywood blockbusters, South Korean movies seem more like Chinese titles as our two countries have close connections in culture," he told domestic media in an earlier interview.
A groundbreaking pact signed by China and South Korea last July allows Sino-South Korean coproductions to be treated as homegrown titles, which means these coproduced movies are not counted in the 34-imported-film quota every year.
Related:
Online retailers major contributors to China's booming box office