The year 2014 drifted away, leaving both joy and pain in the circle of culture. Now let's pick ten of the most influential cultural events that happened in the past 12 months and refresh our memories together.
No.1  China's Grand Canal and Ancient Silk Road listed as World Heritage
China's Grand Canal and ancient Silk Road were inscribed on the World Heritage list on June 22 during 38th session of the World Heritage Committee in Doha, Qatar, which makes China one of the top countries with the most heritage sites in the world, second only to Italy.
The Grand Canal is the longest artificial waterway in the world, with more than 2,400 years history. The 1,794-km canal runs across four provinces from Beijing to Hangzhou, playing an essential role in transportation, irrigation and flood control in the area.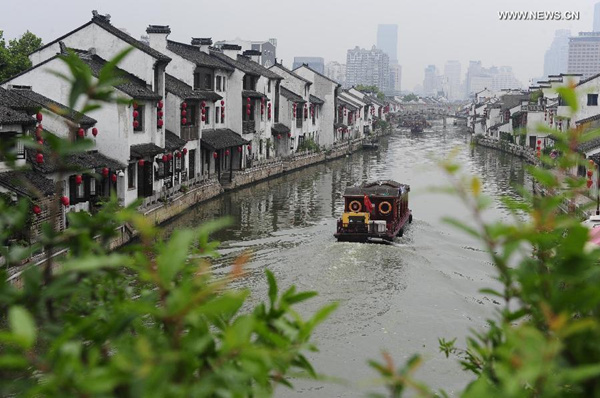 China's Grand Canal [Photo/Xinhua]