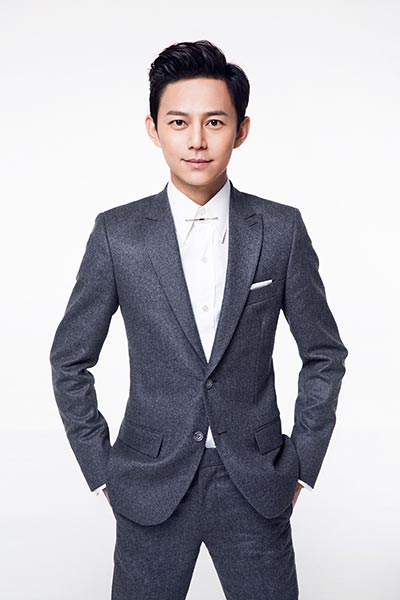 [Photo provided to China Daily]
The average audience rating of Happy Camp was 2.53 percent in the first half of this year, which is still high among popular variety shows on Chinese television, according to CSM Media Research, a leading television-ratings analysis company.
"It's always better to take the initiative to make changes," He says. "If we had waited until the audience ratings fell, it would have been too late."
Luo Xin, the producer of Happy Camp, says that each episode of the show has been treated as a single program since its debut.
"No matter how late it is after a recording is over, we (the team) meet to judge how the episode went and plan the next one," Luo says.
Not all of the program's aspects are taken from its past, as the team is keen that in order to popularize Happy Camp among Chinese youth, there's a need to "be ahead of the trend".
Although the show currently focuses on bringing on entertainment stars for sit-down talks and fun games, Luo doesn't rule out outdoor activities in reality-show format.
"We need to walk in our own path like adding more new temporary sections. If they are popular, we can develop them into permanent sections."
As for the future development of Chinese variety shows, He says that the shows will focus on emotional resonance with audiences rather than expensive appearances of flamboyant guests.
"However magnificent the scene on a TV show, what really touches audiences are still the perseverance, love and other strong emotions that prevail in the participants," He says.
High-budget reality shows will likely fizzle soon, but those who care more about ordinary people's emotions will last, he adds.
And, with more and more popular Chinese variety shows, including Voice of China, Where Are We Going, Dad? and Running Man based on foreign programs, Luo says their rich experience of nearly two decades helps them look for creative solutions within the country.
"Chinese TV producers are good at creating something new, but sometimes we lag behind our Western counterparts summing up our experiences and lessons."
Luo says Chinese variety shows should look to become models for other countries to follow, not the other way round.
"As a veteran in the industry, Happy Camp will possibly be the first Chinese variety show exporting its model to overseas markets," she says.