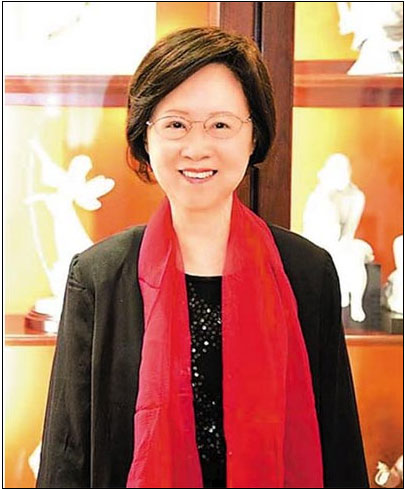 Taiwan-based romance novelist Chiung Yao. [File photo]
Taiwan-based author and screenwriter Chiung Yao has applied for membership in the China Film and Literature Association.
Wang Zhebin, the association's secretary, said Chiung's application is under review at the moment. If she is granted admission, she will be the first member who is not from the Chinese mainland.
Chiung consulted the association when she filed for plagiarism against mainland scriptwriter Yu Zheng in late 2014, claiming that plot of the TV series The Palace: The Lost Daughter had been almost completely copied without permission from her novel Mei Hua Lao (Plum Blossom Scar).
Chiung won the case. She applied for membership in the association shortly afterwards.
"The association aims at building a platform for Chinese screenwriters from around the world, so members who do not come from Chinese mainland are naturally welcomed. We are processing Chiung's application and doing the necessary paperwork," Wang said.
Related:
Taiwan novelist wins plagiarism case against mainland scriptwriter
Taiwan novelist's plagiarism case to go on public trial
109 screenwriters support Taiwan novelist in plagiarism case