Taiwan novelist wins plagiarism case against mainland scriptwriter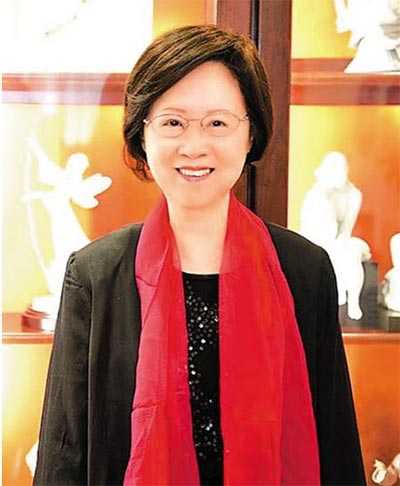 Taiwan-based romance novelist Chiung Yao. [File photo]
BEIJING -- Popular Taiwan romance novelist Chiung Yao has won her plagiarism case against mainland scriptwriter Yu Zheng, a Beijing court announced on Thursday.
According to a statement issued by the No 3 Intermediate People's Court of Beijing, Yu Zheng and four companies involved in the plagiarism case were ordered to pay five million yuan ($807,200) to the plaintiff, while Yu should issue a public apology. The four companies were ordered to stop the distribution and broadcasting of the plagiarized TV series.
Yu Zheng's studio has released a statement on microblog site Sina Weibo on the heels of the verdict, saying that Yu would appeal.
Earlier this month, the court held hearings about the plagiarism case. According to the court, Chiung Yao claimed that the plot of TV series The Palace: The Lost Daughter has been almost completely copied without permission from her novel Mei Hua Lao (Plum Blossom Scar).
The Palace: The Lost Daughter aired on Hunan Satellite TV on the mainland, while Mei Hua Lao was adapted into a TV series screened in 1993. Chiung Yao also demanded compensation of 20 million yuan ($3.2 million).