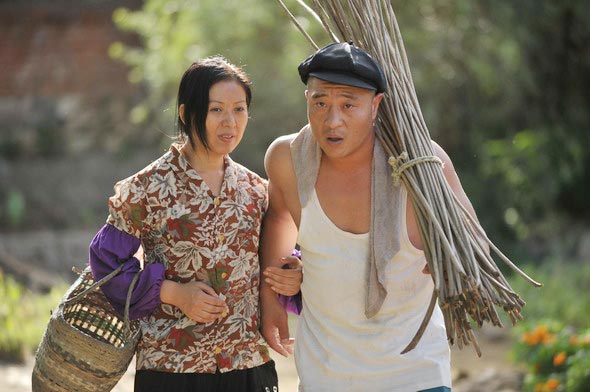 A scene from Rural love story. [Photo/Agencies]
China's media and film watchdog said on Monday that it will send artists to live in grassroots communities for inspiration.
The State General Administration of Press, Publication, Radio, Film and Television will organize film and TV series production staff on a quarterly basis to go to grassroots communities, villages and mining sites to do field study and experience life, it said in a statement.
The administration will also send scriptwriters, directors and major casting staff for five films and TV programs on a given theme to live among the masses each year.
In addition, it will choose 100 broadcasters, anchors and directors each year from central and local art programs to work in ethnic minority and border areas, and areas that made major contributions to the country's victory in the revolutionary war.
These literary and art workers should live among the masses for at least 30 days, it said.
The administration said the move will be a boost in helping artists form a correct view of art and create more masterpieces. It plans to make the program a long-term practice.
The campaign came after a central authority meeting earlier in October on art and literature, which was presided over by President Xi Jinping. Xi urged artists to create more works that are both artistically outstanding and morally inspiring to serve the people and present socialist core values.
Xi told artists not to be "slaves" of the market and said their work should not bear "the stench of money."
Related:
Xi's speech on arts echoed by renowned artists