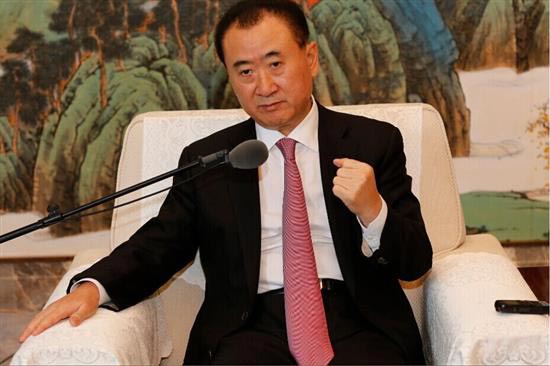 Wang Jialin, Wanda's chairman [File photo]
Dalian Wanda is making waves again.
Just days after the company was approved for an initial public offering, owner of China's largest theater group announced plans to purchase a stake in North American hit-making film studio, Lionsgate.
Wanda's chairman, Wang Jianlin told Bloomberg news of his intentions on Monday.
Wang says that his company is looking to own a controlling stake of a big studio, but so far, Lionsgate owners are only interested in selling a minority portion.
The chairman also mentioned Wanda's plans to invest in US Media giant Metro Goldwyn Mayer, or MGM.
Neither Lionsgate nor MGM has commented on a possible deal with Wanda.
Related:
Zhang Ziyi's wealth may surge after Wanda's HK IPO