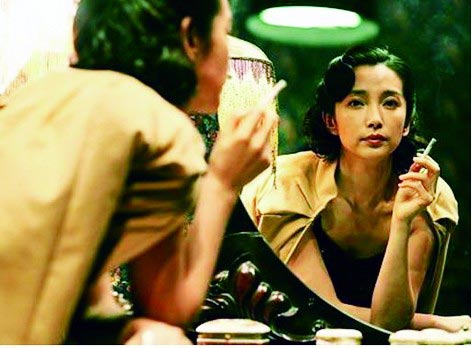 Chinese actress Li Bingbing smokes in a scene from the film The Message. [Photo/Agencies]
Smoking may be banned from the small and the big screen, and media workers are welcoming the idea.
According to the website of the Legislative Affairs Office of the State Council, the Health and Family Planning Committee issued a draft on Regulations on Smoking in Public, which will punish those who show smoking scenes in media platforms, including films, television and the Internet.
Failure to comply may result in fines and a possible order to halt business.
Renowned producer Yu Shengli, known for the hit television dramas Da Zhai Men and Legend of Bruce Lee, firmly supported the decision.
"Banning smoking on screen is a necessary step towards a modern society. It is putting emphasis on our environment, on the health of others, ourselves and those who are important to us," Yu said.