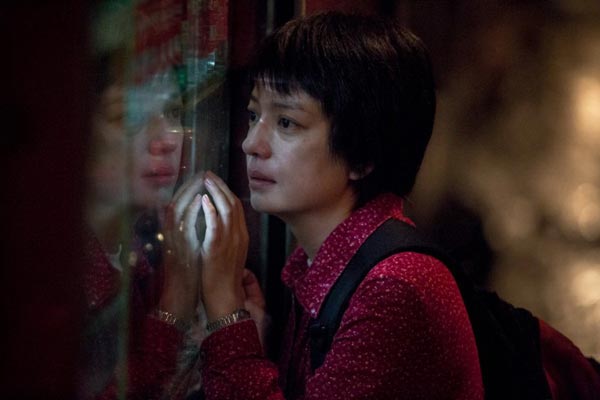 A-list star Zhao Wei plays the lead in the movie Dearest. Photo provided to China Daily
Why are Chinese TV series poorly made? Many experts say it's because celebrities are paid too much, taking a large part of the budget that could have otherwise gone to other aspects of TV production, such as costume, lighting and setting.
Thanks primarily to a growing market, today many Chinese TV stars are earning 10 times as much as they did a mere decade ago. In around 2005, A-listers were making headlines for being paid as much as 100,000 yuan ($16,295) for a leading role in each episode. Today, producers complain about the difficulty in getting superstars to play as leads in their shows for half of million yuan each episode.
Sun Li, who quickly rose to the top of the TV hierarchy last year for her well-received portrait of a scheming Qing Dynasty (1644-1911) empress in Empresses in the Palace, reportedly earns as much as 850,000 yuan each episode in a new show, produced by the same team, that cast her this time as a Han Dynasty (206 BC-AD 220) political figure. Sun was reportedly paid only 150,000 yuan per episode in Empresses two years ago.
Movie director and actress Zhao Wei is reported to have been paid a total of 35 million yuan for starring in a 30-episode modern drama as a new mother, a role that mirrors her own life.