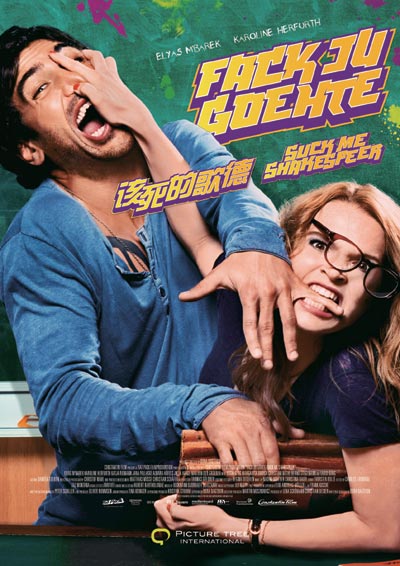 Suck Me Shakespeer, a school-years comedy, is among the films being shown at the 2014 Festival of German Cinema in China. Photo provided to China Daily
German movies can be both entertaining and serious. That seems to be the theme for the 2014 Festival of German Cinema in China, which is being presented jointly by Goethe-Institut and German Films in Beijing, Chengdu, Hangzhou and Shenzhen through Nov 29.
The festival presents a chance for Chinese audiences to watch 15 humor-laced German movies, all of which were released in the past two years.
Doris Dorrie, honorary patron of the festival, tells China Daily that she is "surprised" by Chinese audiences' interest in German comedies. The Hannover-born female director is known for showing human weaknesses of her characters through comical depictions.
The festival will showcase four of her films: The Whole Shebang (a comedy about mothers and daughters), Bliss, The Hairdresser and Cherry Blossoms-Hanami.
"My films are quite interesting," says Dorrie, sitting inside a glass-paneled room, waiting to do media interviews. "A lot of people think we don't have comedies, as Germans appear serious. But we do have (them)."
The 59-year-old writer-director recalls her first tour of China with Men in 1988, when the movie became unexpectedly popular on the mainland, and she found Chinese audiences laughing at the same scenes that Germans would find funny.
Men was watched by 5 million viewers in Germany and triggered a new wave of romantic comedies in that country, according to the festival's official website.