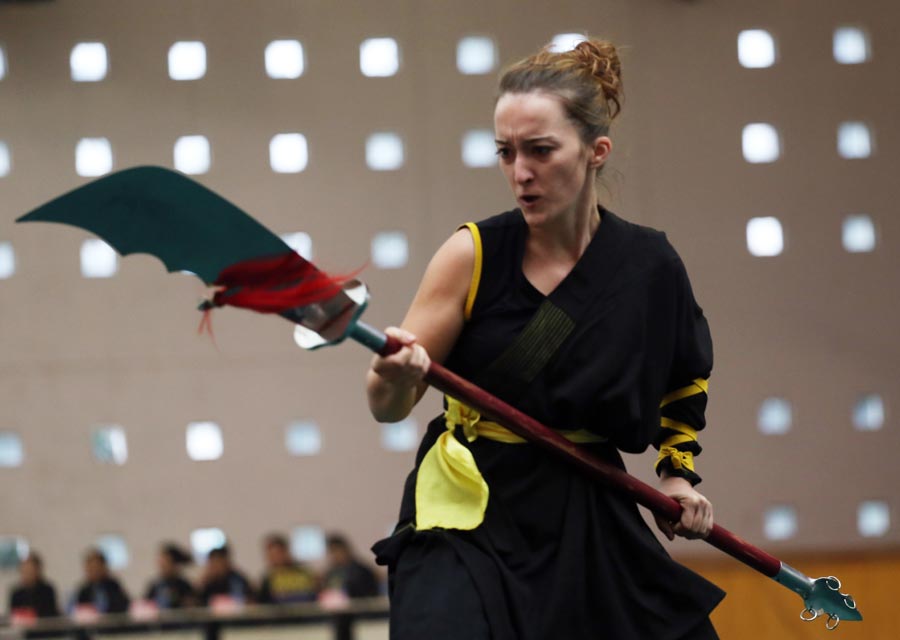 Chu Yun / China Daily
The three-day international Shaolin kung fu festival, which ended on Oct 22 in Zhengzhou, capital city of Henan province, attracted 1,800 contestants from 63 countries and regions, eager to present their skills in the Chinese martial art. Competitors wielded a gamut of Chinese weapons, including swords, spears, whips, cudgels, and even fans.
One of the traditional martial arts in China, Shaolin kung fu represents the essence of the Chinese wisdom and has now evolved into a national heritage. It has become a popular form of exercise and self-defense, not just for Chinese, but for people around the world.
As the old Chinese saying goes, all martial arts under the sun were derived from Shaolin. A number of other kung fu styles are said to have been inspired by Shaolin kung fu.
The combat form can be divided into north and south branches, featuring Chinese boxing, cudgel and spear play, and swordsmanship.