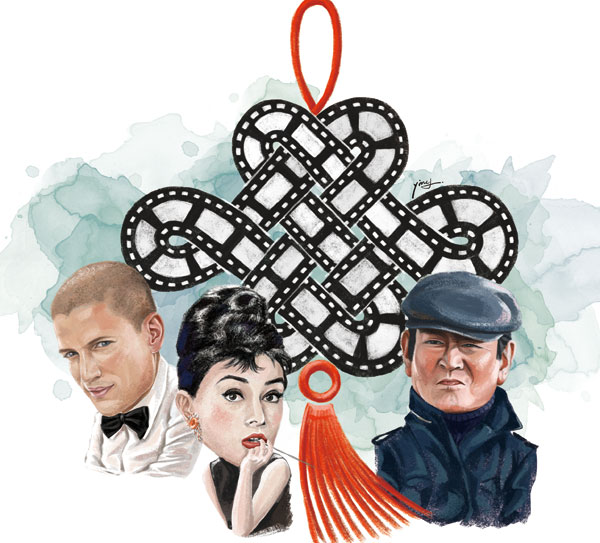 The appeal of foreign film deities in China is a mystery shrouded in cultural niceties and uncontrollable timing.
The recent death of an 83-year-old Japanese actor created a wave of commemoration in China, which is quite unusual in the current climate of tense Sino-Japanese relations. Even though Ken Takakura is widely revered in both countries, his unique stature in China was made possible by a film that probably did not feature prominently in his 205-film body of work.
For Japanese audiences, Manhunt was just another of his movies; but for Chinese with a memory of the late 1970s, it was an eye-opener. It opened our vistas to films with chases, suspense, the hero wronged and the girl who dares to go on the run with him.
There is another Japanese celebrity on a - hmm, how shall I put it? - almost similar pedestal in the Chinese consciousness. Her name is Sola Aoi, and her Chinese microblog has 15 million followers. The 31-year-old started her career in pornography and nude modeling, but has been branching out into mainstream entertainment. Although she is well-known to consumers of Japanese adult video, the top Japanese diplomat to China had never heard of her until he arrived in China. Asked by a Chinese reporter about the possibility of hiring Aoi as a grassroots goodwill emissary between peoples of the two countries, ambassador Masato Kitera replied, according to a report by ifeng.com, that he considers it a shame for Japan's art and culture that Aoi, of all Japanese artists, is the most popular in China.