Foreigners coming to China may have all kinds of "surprises" and "adventures" due to cultural differences. The Chinese magazine New Weekly has summed up a list of their interesting experiences and feelings about China. Here is an abstract.
The food they cannot accept most: dog meat
Most foreigners in China can accept the taste of Chinese food but can't accept some meat, such as dog meat or animal innards.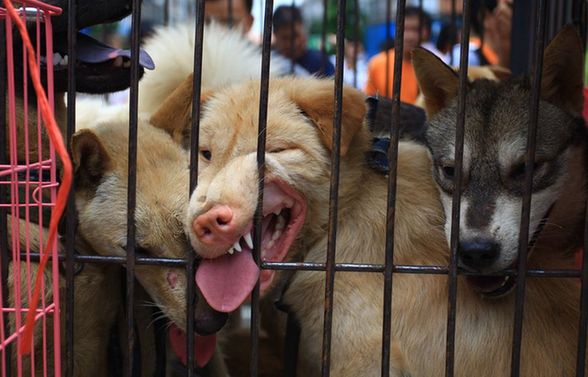 Dogs are seen in their cage in Yulin, Guangxi Zhuang autonomous region, June 20, 2014, a day before Yulin's annual dog meat festival. [Photo/CFP]