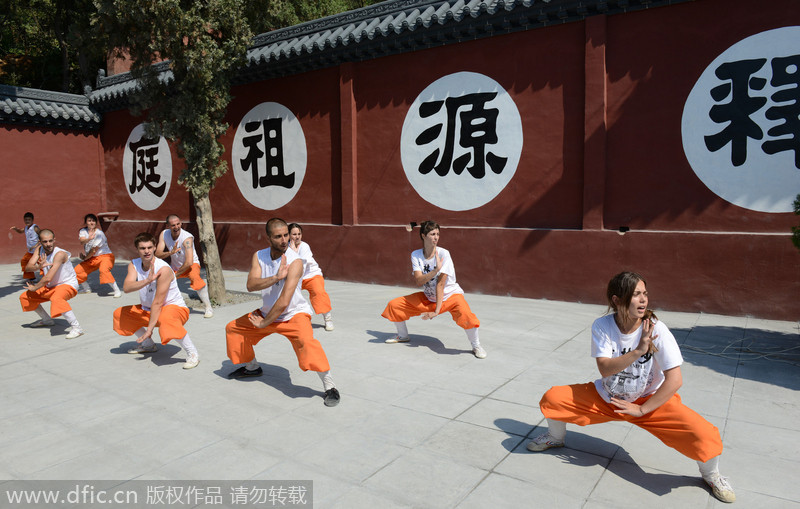 Foreign students practice Shaolin kung fu at a martial arts school in Dengfeng, Henan province, Aug 15, 2014. [Photo/IC]
Shaolin Temple, as the cradle of Zen Buddhism and a holy place for martial arts, has attracted kung fu lovers around the world. It's in Dengfeng city, which has over 30 martial arts schools or clubs, and over 50,000 kung fu students, who are called "the globe's largest martial arts tribe".
According to the staff from Dengfeng Tourism Bureau, the number of foreigners who come to learn Shaolin kung fu every year is no less than 7,000, and among them hundreds of foreigners live here permanently to pursue their kung fu dreams.