The second oil painting biennale under way at the National Art Museum of China reflects upon the twists and turns of Chinese oil painting with a display of 600 works.
The exhibition is titled Anwesen, a German word that literally means property or estate in English. In this exhibition it refers to the "localization" of oil painting in China and the different social backgrounds that influence painters' perspectives when creating. The exhibition lasts to Aug 26.
Artists on show include painters celebrated for their "red classic" works, such as Zhan Jianjun and Zhong Han, and those whose artistic achievements have long been overlooked, such as Wu Dayu and Huang Juesi.
Oil paintings have presented more diversity and vanguard spirit since the reform and opening-up. Works on display include those by members of emerging art groups at the time, for example, Ma Kelu of the "Wu Ming (no name)" artist group in the late 1970s and Mao Xuhui and Wei Ershen as representatives of the 85 Art Movement.
"The curators worked hard digging out art history. They provide the angle of investigation to reveal to the audience what happened before and after an artist created a painting, and how artists translate their experiences into inner power of their works," says Xu Jiang, head of Hangzhou-based China Academy of Art and chairman of China Oil Painting Society.
The exhibition runs until Aug 26.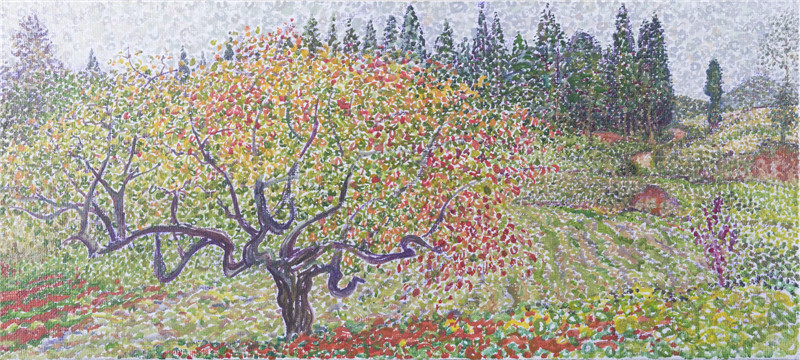 A piece of artwork is on display at the Anwesen exhibition in the National Art Museum of China in Beijing. [Photo provided to chinadaily.com.cn]