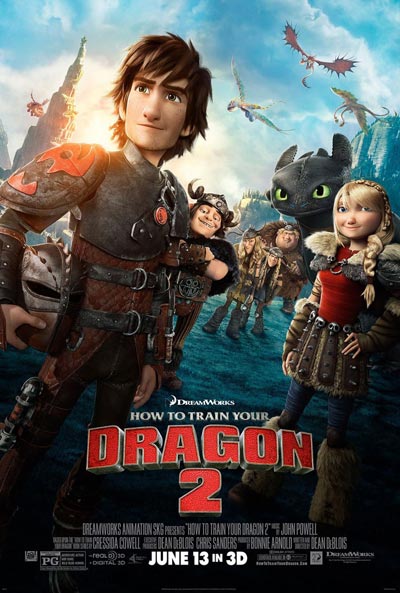 Poster of "How to Train Your Dragon 2" [Photo/cri.cn]
"How to Train Your Dragon 2" soared to the top of the Chinese box office over its four-day mainland opening.
Knocking kung fu romance drama, "White Haired Witch of Lunar Kingdom," off its perch, "Dragon 2" took off with over $26 million.
"White Haired Witch" fell to fifth place over the weekend, just a week after topping the domestic box office. Still, the Fan Bingbing-led film has so far earned over $61 million.
Canadian action flick "Brick Mansions" continues to clutch second-place in its third week. The actioner, which is also late American actor Paul Walker's last movie, has so far earned about $28 million at the Chinese box office.
Historical disaster drama "Pompeii," which opened last Friday, took third, while domestic title "Brotherhood of Blades" took fourth, earning a total of just over $12 million since opening on August 7.