Singer Li Yugang converts to Buddhism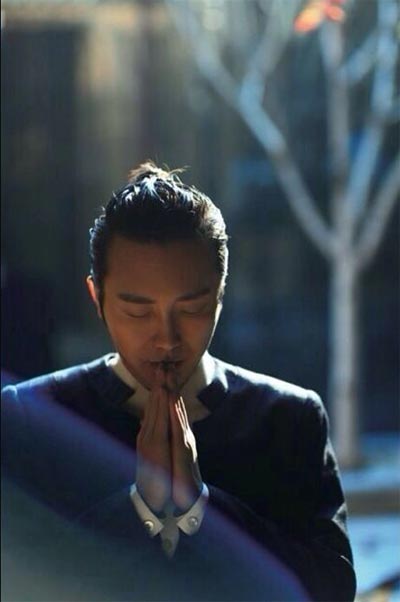 A photo shows Chinese singer Li Yugang folding his hands in a prayer. [Photo/Agencies]
Chinese singer Li Yugang, who rose to fame on the hit talent show Star Avenue, reportedly converted to Buddhism.
A photo taken by a tourist shows Li folding his hands while wearing traditional Buddhist clothing at a temple in Taipei, China's Taiwan province.
Li is one of the few countertenor singers in China, a type of classical male singing voice whose vocal range is equivalent to that of a female mezzo-soprano.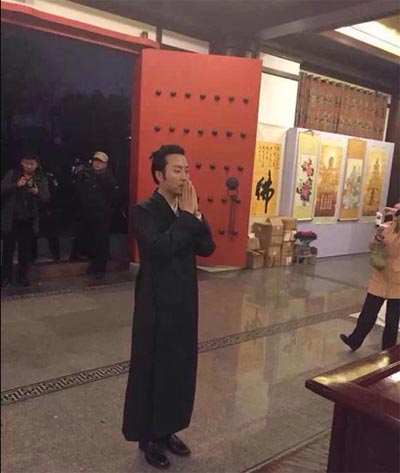 A photo shows Chinese singer Li Yugang folding his hands in a prayer. [Photo/Agencies]
Ever since auditioning for Star Avenue in 2006, Li has introduced creativity to Chinese folk art. He was known for his fusion of traditional Chinese opera, pop music, classic dance and traditional elements during his stage performances.
A majority of his fans refused to believe Li's conversion to Buddhism. However, some believe that since many of Li's works contain teachings from Zen Buddhism, it's not a surprise that he felt a special connection with the religion.
Media workers close to Li said his decision was made because he sought serenity from his troubled emotional life. The singer has not released an official statement.