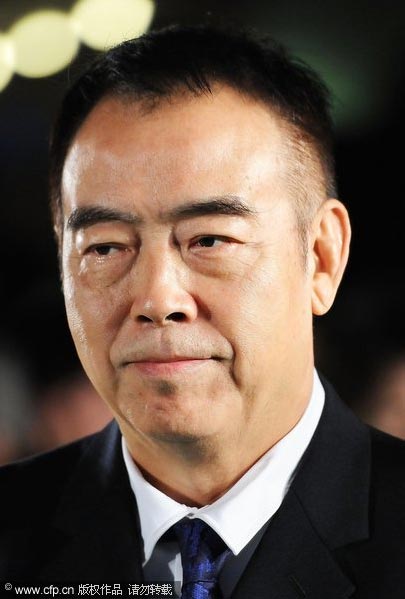 Director Chen Kaige attends the 26th Tokyo International Film Festival Opening Ceremony at Roppongi Hills on October 17, 2013 in Tokyo, Japan. [Photo/CFP]
Well-known Chinese artists have echoed President Xi Jinping's view that art should serve the people.
Xi urged artists to create more works that are both artistically outstanding and morally inspiring in order to present socialist core values at a symposium on the arts on Oct 15.
Zhang Hai, chairman of the China Calligraphers Association, said, "I am greatly inspired and moved by Xi's speech, and I should always consider my contribution to the development of calligraphy."
"Artistic innovation is the motivation for developing tradition, and creating more masterpieces is every calligrapher's responsibility," said Zhang.
Well-known Chinese singer Yin Xiumei said that Xi's symposium was the most important since Mao Zedong's speech in 1942 in Yan'an.
"We must go deep into people's lives and create fine art works in line with socialist core values for the people," said Yin. "We should not be the slaves of the market."
Director Chen Kaige quoted Xi's remark that "popularity should not necessitate vulgarity, and hope should not entail covetousness," and said Xi's remarks straightforwardly pointed out problems that exist in some art works.
"A country's spirit will be reflected by its art works, and we should be down to earth and resist vulgarity in order to create fine art," Chen added.