High-end maker of croc products eyes N China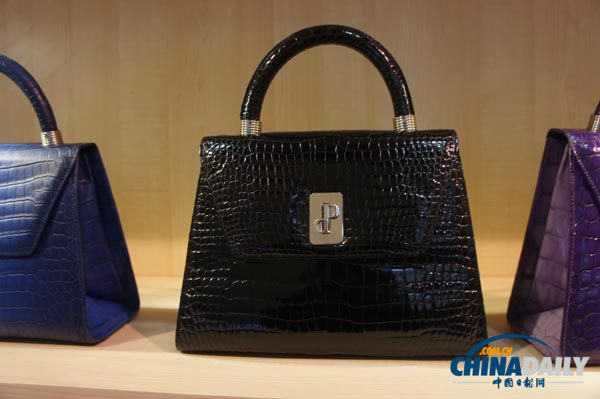 Products by luxury crocodile leather product maker Porosus. [Photo/chinadaily.com.cn]
Luxury leather products by Porosus are skillfully handmade with Crocodylus Porosus leather, globally acknowledged as the best crocodile leather.
The Malaysian brand, owned by Taman Buaya Langkawi (who also owns the largest crocodile farm in Malaysia), has been raising crocodiles since 1993.
"We use only the best porosus leather, a type of crocodile that's the largest and most volatile of all crocodiles. And because they are volatile, they fight often, but raising them from infancy helps us to control the quality of the leather, which translates to better leather products," said Ang Thaim Teo, a representative of Porosus.
The brand offers a variety of croc-skin products from handbags, shoes, suit cases and small accessories.
"Our advantage is that we have a complete production chain. We control every step, from raw materials to manufacturing and to the final product. And because of that, we can complete at a better price without compromising the quality of the product," said representative Susan Lou.
Porosus is already an active player in the luxury market in Shanghai. Through participating in Sparkle Roll Luxury Expo, it is hoping to expand its market in Northern China.
"Each of our products is unique, just like our fingerprints. Compared to brands like Louis Vuitton, we may not be that well known, but if consumers look at our products, they will know that it is luxurious and high-end. It's not something that everyone can own," said Ang.
Aside from business, Porosus also takes proactive roles in conserving crocodiles.
"We release a quota of our crocodiles into the reserves to preserve the ecosystem. These animals can then live in these wild areas and reproduce. We don't want to sacrifice nature for business. What we want is sustainability," said Lou.