Doubts arise over future of projects of 'tainted talents'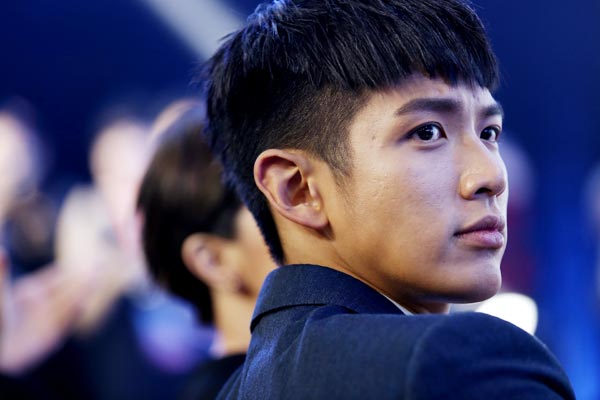 Taiwan actor Kai Ko, who was detained for two weeks in August on drug-use charges, is among the "tainted talents". Photo provided to China Daily
Going by recent developments in China, a star's career could end if the person is found to be involved in drugs or with prostitutes.
The State Administration of Press, Radio, Film and TV, the country's top regulator for media and films, released a document on Oct 9, stating that people in the business who use drugs or hire prostitutes will be banned from the big and small screens.
The regulator described such celebrities as "tainted talents", and barred them from appearing on TV, films, online dramas and commercials. Following the directive, many films and TV dramas are expected to face immediate delays in production or release.
Tiny Times 4, the latest installment of the film series that stars Taiwan actor Kai Ko, among others, was scheduled to be released in February, but industry insiders now believe this is unlikely. In August, police detained Kai, 23, in Beijing on drug-use charges. He was subsequently released.
The actor rose to quick fame with You Are the Apple of My Eye in 2011, a rom-com that was a massive hit across Asia. Kai has three films awaiting release later this year and in early 2015. When contacted by China Daily, Tiny Times scriptwriter and director Guo Jingming declined to comment.
The series' previous installments irked some Chinese cinema-goers because they showed the main characters' materialistic approach to life, in apparent depictions of present-day Chinese youngsters.
Monster Hunt, another film that stars Kai, is directed by Chinese-American animator-director Raman Hui, who co-directed Shrek The Third (2007).
A media conference by the Monster Hunt team scheduled for Oct 9 was canceled at the last minute.
Well-known director Wang Quanan and Kai are among the growing number of high-profile celebrities caught in scandals recently.
In the August crackdown, Jaycee Chan, son of kung fu star Jackie Chan, was also detained by Beijing police for using drugs and providing them to others, including Kai. Chan's latest role is in Chen Kaige's costume drama, Monk in a Floating World. The film's budget was more than 250 million yuan ($38 million), and it also stars Lin Chi-ling, a top model from Taiwan and mainland veteran Fan Wei.