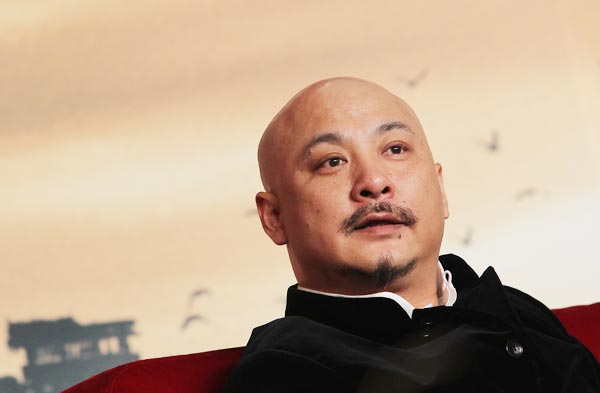 Chinese director Wang Quan'an was detained for hiring prostitutes. Photo provided to China Daily
Senior producer Ben Ji is now preparing for a film written by Chen Wanning, another showbiz wizard, who was detained for drug-related offenses for one month earlier this year.
According to the new regulation, "tainted talents" include not only actors but also screenwriters.
"Actually we don't know what we can do now," says Ji. "The regulation gives no timetable, and only the authorities know how long the ban will last."
Ji's last film Color Me Love was also written by Chen Wanning. The film is now available on many video-streaming websites. As per the new rule, the film should be removed from such sites, Ji says.
According to renowned sociologist Li Yinhe, it is illegal to discriminate against someone after the person has served the required penalty for breaking the law.
"A basic principle of our legal penalty is that citizens, after the penalty, should not be discriminated against in life and career," Li wrote in her blog. "They enjoy the same rights as other citizens. To ban the talents from screens is clearly professional discrimination."
Huang Haibo, an actor known for his portrayal of loving husbands and boyfriends, surprised fans when Beijing police detained him in May for hiring prostitutes in a hotel. He has a girlfriend.
Huang is to stay in jail until November, news reports suggest.
Uncle Victory, a film in which he plays the lead role, was to compete at this year's Shanghai Film Festival in June, but was withdrawn from screening following Huang's arrest.