Three traditional Chinese landscape painters are showcased in nearly 100 landscape ink paintings at Today Art Museum in Beijing. The exhibit ends Oct 15.
All three painters --- Chen Zhi'an, Fang Yong and Xu Gang --- were classmates when they explored the art of ink painting at the China Academy of Art in Hangzhou, one of the top art colleges in China. They were born in the 1970s, young artists devoting their careers to traditional Chinese painting.
Their landscape paintings explore the relationship between mountains and rivers on paper and those in reality. Their works focus on rivers and mountains through the four seasons. Although the three painters received the same trainings in college, their work shows many differences.
Fang Yong's works reflect his living experience when he moved from the southern part of China to the northern part. Xu Gang combines his own feelings into his paintings. There is some resemblance between Xu's works and those of the masters of ancient times, says the curator, Yang Jianguo.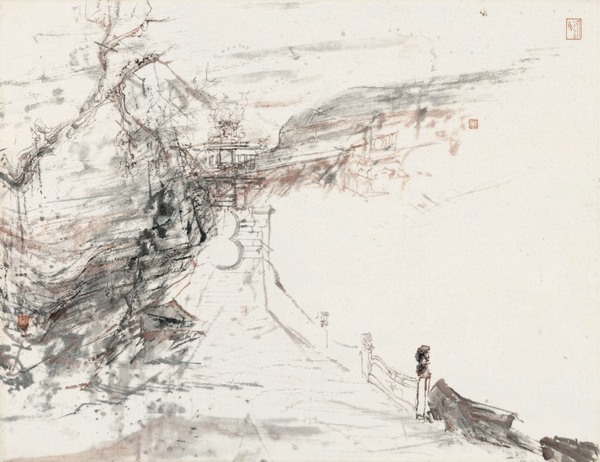 Painting by Chen Zhi'an.