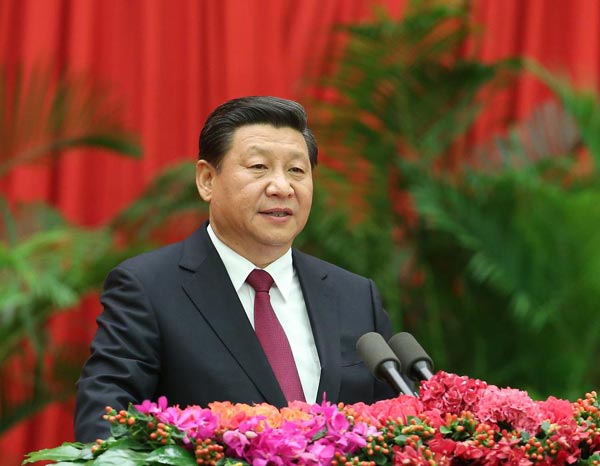 Chinese President Xi Jinping delivers a speech at the State Council on Sept 30, 2014. [Photo/Xinhua]
Chinese artists should vividly present socialist core values in their art to echo President Xi Jinping's speech, said a commentary to be carried by Sunday's People's Daily.
At a symposium on the arts on Wednesday, Xi said that artists should "create more works that are both artistically outstanding and morally inspiring," but should not "lose themselves in the tide of the market economy nor go astray."
China has made rapid progress in social and economic development, with some spiritual problems emerging, said the commentary in the flagship newspaper of the Communist Party of China Central Committee.
"Thus, more masterpieces are needed to present patriotism and tell people what should be praised and what should be rejected with a clear attitude and vivid expression," the commentary said.
Artists should also carry forward Chinese traditional culture and make foreign ideas serve China so as to compete in the world, it added.