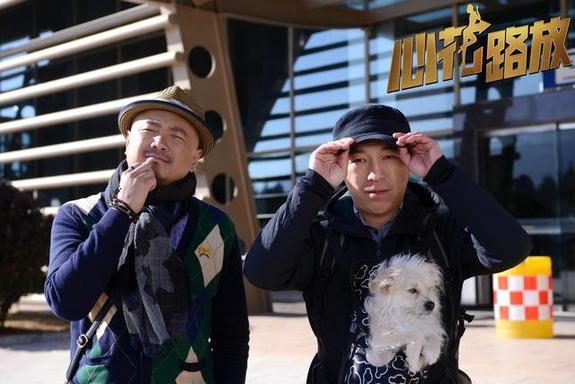 Actor Xu Zheng (L) and Huang Bo in "Breakup Buddies" [Photo/news.youth.cn]
The road comedy "Breakup Buddies" by
Ning Hao
grossed 1 billion yuan ($163 million) by Thursday, the fourth
movie
to pass the 1 billion yuan mark at box office in Chinese movie history.
The movie, starring Huang Bo, Xu Zheng and Yuan Quan, dominated China's National Day holiday season and has broken several box office records since its debut in theaters on Sept 30. It is also the second Chinese movie to gross more than 1 billion yuan in a year, after "Monkey King" in the 2014 Spring
Festival season.
The other three members of the 1 billion yuan club are "Lost in Thailand," directed by Xu Zheng and also starring Xu Zheng and Huang Bo, "Journey to the West: Conquering the Demons" by Stephen Chow, starring Huang Bo and Wen Zhang, "Monkey King" by Pou-Soi Cheang, starring Donnie Yen, Aaron Kwok and Yun-Fat Chow.
"Breakup Buddies" is still going strong even after the Hollywood summer blockbuster "Guardians of the Galaxy" started to take up the Chinese market after Oct 10, and "Breakup Buddies" may gross more than "Monkey King" (which took 1.053 billion yuan at the box office) and become the third biggest grossing Chinese film ever.
"Breakup Buddies" tells the story of a recently divorced man and his best friend, who set off on a series of misadventures. The director's friend, one the film's initiators Zhang Ning said the movie was based on a true story of one of the major creators but he refused to name the man.
The actor Huang Bo, who is credited in three of the four 1-billion-yuan films, has undisputedly become the king of the Chinese acting scene and the only actor with the revenue from all his films combined grossing more than 5 billion yuan ($816 million).