If the shoe fits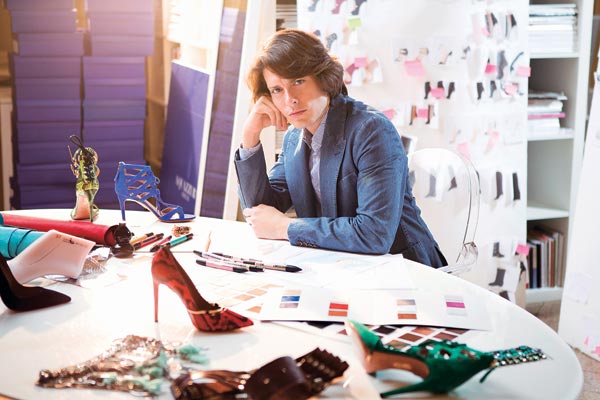 Style and comfort: Edgardo Osorio wants to make shoes women can walk and dance in. Photo provided to Shanghai Star
Shoe designer Edgardo Osorio tells Xu Junqian about the coming season's craze for fringes and why he always gets invited to weddings.
Edgardo Osorio was born in Columbia, raised in Miami, United States, and received his education at Central St Martins in London.
Osorio was only 19 years old and had not even finished his degree in fashion design, when he was offered an internship at shoemaker Salvatore Ferragamo in Florence, launching his career in fashion.
After working in the industry for more than a decade with a galaxy of big names including Roberto Cavalli and Sigerson Morrison, in 2011, Osorio launched his own shoe brand, Aquazzura, meaning "blue water" in Italian. The name was inspired by his love of the sea and sun.
There were many reasons for him to "take the challenge to work on his own". The designer had grown up watching his mother and sisters "always wearing heels", even at home, but he could no longer find beautiful and comfortable shoes in the stores. He felt that women were not walking in heels "the way they should", and "everything is too exaggerated, with platforms being too high, and accessories too complicated".
His goal was simple: to create elegant, sexy and comfortable shoes that are to the feet as gloves to the hands, or socks to a heel.
"I am Columbian, and I am always the first one at a wedding to get onto the dance floor and the last one to leave, which is why I got invited to 12 weddings last year," Osorio says with a laugh.
"It always bothered me that the first thing women did when they were invited to dance, was to take their shoes off, and that's even before they started dancing. I want to make shoes that you can dance in," he says.