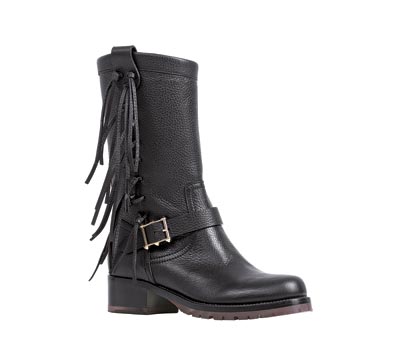 Valentino. Photo provided to Shanghai Star
Style tips for wearing fringes
Fringes add vitality as well as volume to your body. Avoid going overboard however, unless you are cosplaying a cowgirl.
Matching simple items such as a white shirt and a black overcoat with your fringed items is recommended, as the fringe is the statement piece of your outfit. Stay away from materials that bling or feature a metallic color. And do not pair fringe with furs.
Start with accessories like belts and bags if you are not sure.