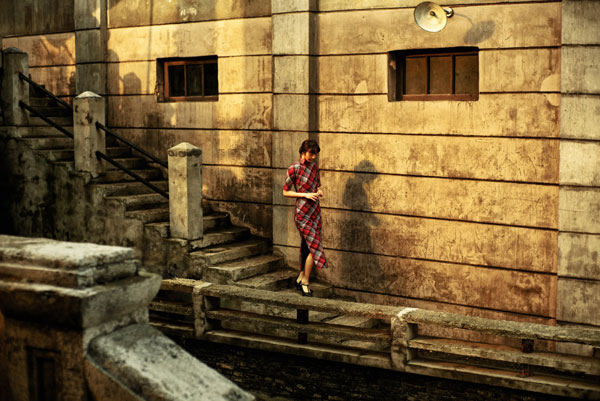 Ann Hui's latest art-house movie, The Golden Era, sheds new light on the life of Xiao Hong (played by Tang Wei), one of the country's leading woman writers in the 1920s.[Photo provided to China Daily]
Director Ann Hui's biopic of writer Xiao Hong fails to shine at the box office. Liu Wei reports.
While The Golden Era has ranked among the most discussed films online this month, its box-office performance has been less than glittering.
Hong Kong director Ann Hui's three-hour docudrama about Xiao Hong, a woman writer who died 72 years ago, features 30 A-listers including Tang Wei as the lead, bold sex scenes and refined production.
It has grossed only 30 million yuan ($4.9 million) since its premiere on Oct 1, the first day of the weeklong National Day holiday.
This may be because of a less-than-dramatic storyline and heavy reliance upon narration by actors who speak directly to the camera.
Ning Hao's comedy Breakup Buddies claimed 700 million yuan, and Taiwan action thriller Black and White II raked in more than 146 million yuan.
Hui, who's known for art-house films like A Simple Life and The Way We Are, anticipated such numbers. She says she didn't research China's mainstream filmgoers before starting the project.
She doesn't believe the film's length is a problem.
"Many good films are longer," she said at the premiere.