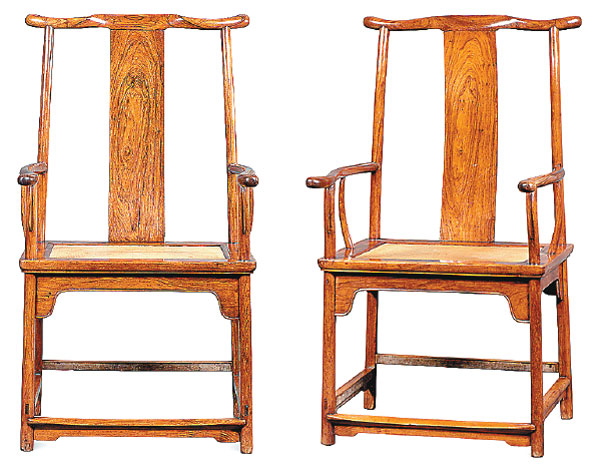 A pair of huanghuali chairs on display at the Ming furniture exhibition held in Beijing's 798 art zone. Photos Provided to China Daily
An ongoing exhibition displays Ming furniture in modern settings to demonstrate that the ancient era's aesthetics blend with today's.
The show by China Guardian Auctions in Beijing's 798 art zone also commemorates the centennial of the birth of Wang Shixiang (1914-2009), who's hailed as the "father of classical Chinese furniture".
Wang defined Ming furniture as pieces fashioned from valuable hardwood during the late Ming (1368-1644) and early Qing (1644-1911) dynasties.
The show places the furniture in seven modern rooms, including a sitting room, dining room and the memorial room of Wang Shixiang.
"The antique and the modern complement each other," says Qiao Hao, a Ming furniture expert and head of Guardian's furniture and artwork department.
"The study of Ming furniture is relatively new. It wasn't until the 1980s that Wang published China's first book on it."