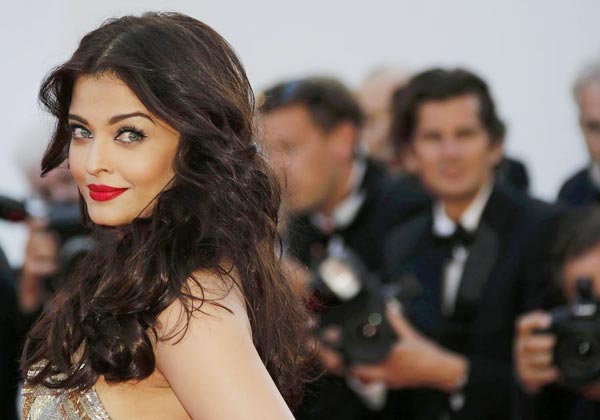 Bollywood actress Aishwarya Rai poses on the red carpet as she arrives for the screening of the film "Deux jours, une nuit" (Two Days, One Night) in competition at the 67th Cannes Film Festival in Cannes May 20, 2014. [Photo/Agencies]
NEW DELHI -- India tops the chart in showing attractive women in its movies and 35 percent of these female characters are shown with some degree of nudity, said a UN sponsored study published on Wednesday.
The Press Trust of India quoted the study, commissioned by the Geena Davis Institute on Gender in Media, as saying that Indian films have a significantly higher prevalence of sexualization of female characters and the movies score low in depicting women in significant speaking roles such as engineers and scientists.
Indian films are third behind German and Australian movies in showing females in "sexy attire" and at 25.2 percent India tops the chart in showing attractive females in its movies, said the study.
While India remains a highly conservative society, its entertainment industry is one of the most commercialized in the world.