Bringing the flavor of france to Beijing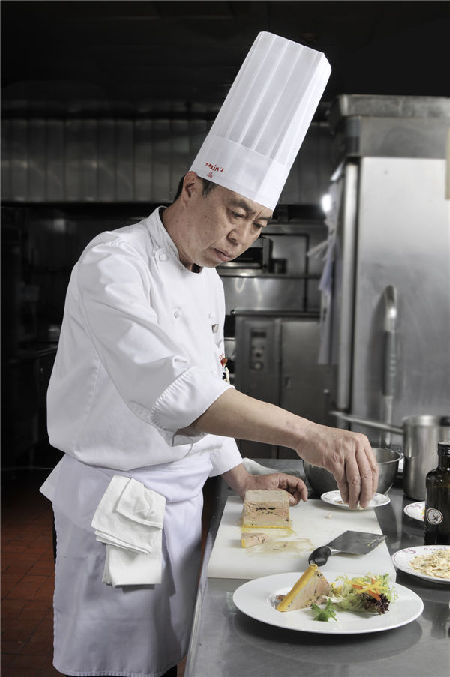 Photos provided to China Daily
Maxim's restaurant has introduced many in the capital to French cuisine since opening in 1983, Liu Xin of China Features reports.
For the past 30 years, selecting ingredients, cutting beef shank and mixing the sauce for French-style steak has been among Shan Chunwei's most important tasks.
"We serve more than 10 kinds of steak, including filet mignon and sirloin. They are normally served with a baked potato and sliced tomatoes in traditional French cuisine," the 56-year-old head chef at China's first Maxim's says.
Situated next to a noisy mobile phone store and a budget clothing shop on the bustling Chongwenmen West Street, Maxim's, 5 kilometers south of Tian'anmen Square, the capital's most famous landmark, is where many Beijingers get their first taste of French food, long before setting foot in Paris.
"My first experience of France came from my first dinner at Maxim's with my girlfriend in 1984. I can still remember the rich flavor of the snail broth and the buttery texture of the foie gras," Peter Zhang, an art critic in his early 60s, recalls.
"It may sound a little exaggerated, but that's how I felt at that moment. The French cuisine piqued my curiosity and encouraged me to further explore French culture. Two years later, I found myself enjoying French food at Maxim's in Paris."
In 1983, Maxim's owner, the fashion designer Pierre Cardin, decided to open his first outlet in Beijing. The restaurant was decorated exactly like its headquarters in Paris, near the Place de la Concorde, with murals, enamel glass and crystal ceiling lamps.