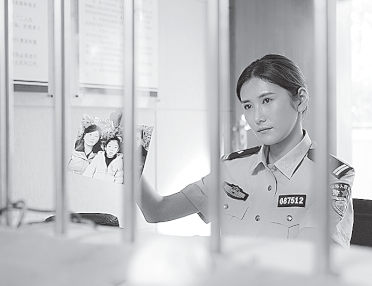 A still from Cannot Prove, which hits big screens this summer. Mo Yan, the first Chinese author to win the Nobel Prize in Literature, was the movie's artistic director. [Photo/China Daily]
A young prosecutor investigates a killing that happened 20 years earlier, only to discover that the suspect is the man who seduced his mother and caused his father to die in a fury of betrayal.
In Cannot Prove, prosecutor Guo Jingyuan works to collect enough evidence to support the death penalty for the man, principally as an act of revenge.
Though evidence and witnesses suggest the suspect is the likely killer of an unidentified man whose remains are found in the wild by hikers 20 years after he was killed, Guo eventually lacks substantial evidence to prove it is a case of murder rather than manslaughter.
Manslaughter cases have a 10-year statute of limitations and the case falls beyond that.
Eventually the court finds the suspect innocent. His innocence is presumed in the absence of proof to the contrary.
"It reveals to the audience how China's judicial system works and how it is being reformed," said producer Zhang Qiying, chairman of Beijing Flying Apsaras and Phantom Culture Communication Co. "Court investigations are becoming more open and transparent, and death penalties are not handed out as randomly as some people may think."
Cannot Prove is adapted from the novel of the same name by Zhu Xiaohua, a prosecutor-turned-writer from south China's Guangxi Zhuang autonomous region.
Zhu's novel won the praise of Mo Yan, the first Chinese author to win the Nobel Prize in Literature. Mo was the movie's artistic director.
"Mo Yan stressed humanity," Zhu said. "He said good movies should tell good stories, so we focused on Guo's struggle - a struggle between his urge to revenge and faith in the law.
"Guo is a man with a profound knowledge of his profession, but he is encumbered by trauma and selfishness brought about through his childhood suffering."
After a media preview in Beijing last week, most of the audience said the character was "vivid and approachable", according to producer Zhang.
Human interest story
Zhang said he hoped the movie would be a hit this summer and take a share of the box office, now dominated by Universal's Jurassic World.
"China is stressing the rule of law and pushing ahead with judicial reforms," Zhang said. "So ordinary Chinese people are eager to learn more about the judicial system in an easy, comprehensible way."
The movie represents his team's efforts to portray a human interest story rather than a propaganda piece.
"Such themes may have been banned in the past, when suspects were not let go so easily, and innocent people were sometimes wrongly convicted or even put to death," Zhang said.
Cannot Prove is the first of 30 crime movies his team will produce in the next three to five years, he said.