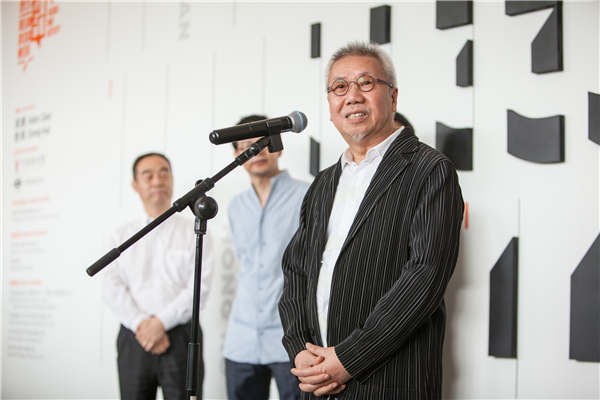 Hong Kong designer Kan Tai-keung at the exhibition titled 2 Places 3 Generations 40 Years. [Photo provided to China Daily]
Hong Kong designers Kan Tai-keung, Freeman Lau and Hong Ko share experiences of engaging the changing cultural landscapes over the past four decades. Their designs reflect the evolution of society and culture both in Hong Kong and the mainland, where the three have expanded their careers.
The designers marked their philosophies in art and design aesthetics through an exhibition, titled 2 Places 3 Generations 40 Years, during the National Day holiday as a highlight of the annual Beijing Design Week.
Ending on Oct 9 at Beijing's Today Art Museum, the exhibit showed their graphic and product designs which reinterpret Oriental tastes and reflect a cross-disciplinary thinking in the realm of contemporary Chinese design.