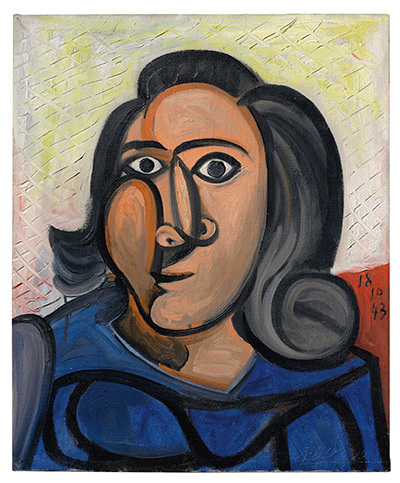 Picasso, Tete de Femme uncropped. [Photo provided to China Daily]
Six paintings by Pablo Picasso will be shown in Beijing to inaugurate the opening of Christie's new office and gallery in Beijing on Saturday, occupying three floors of a building at the capital's commercial Jinbao Street.
The three-day exhibition titled Picasso: His Muse and Myth will include two portraits of Dora Maar, the Spanish artist's lover for nearly a decade beginning in the late 1930s.
The paintings will be auctioned at a Christie's sale in New York on Nov 16.
Also on show will be works of both Eastern and Western artists such as Fernando Botero, Sanyu and Chu Teh-Chun.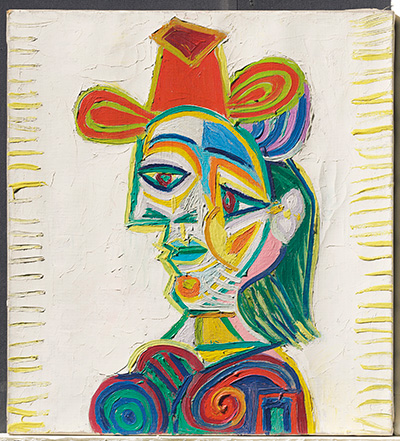 Picasso, Buste de Femme uncropped. [Photo provided to China Daily]
Picasso has been one of the Western artists favored by Chinese collectors who are extending their interest from homegrown artists to Western pioneers in recent years. Chinese media mogul Wang Zhongjun purchased a Picasso portrait for nearly $30 million in a New York sale last May.
The opening of the new location marks the international auctioneer's celebration of its 250th anniversary, and the site will host future exhibitions, forums and other cultural activities.
Jinqing Cai, chairman of Christie's China, said in a release that the company hopes the space will become an integral part of Beijing's rich cultural heritage and diverse art community.
Related:
Picasso's masterpieces at auction preview in Hong Kong