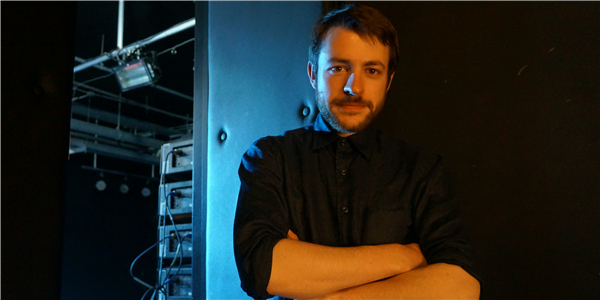 Adrien Durand. [Photo by Ruan Fan/chinadaily.com.cn]
Bon Voyage Organizations (BVO), as its name suggests, has been rising steadily under the lead of Adrien Durand, a multi-talented French musician.
Together with drummer Nicolas Ballay and keyboarder Maxime Kosinetz, the band BVO aims to introduce their unique definition of music, which mixes pop, electric, psychedelic and rock.
Joined by a flautist, a guitarist and the renowned singer, Lili Juan, the band proudly presents their first album incorporating Chinese elements, Xingye, subsequently after Sorciers des Aeroports and L'lmposture.
The album with a Chinese name
Xingye, or 'starry night', is a pop up inspiration Durand had for their album after he got bored of always being French.
Durand said by simply adopting a Chinese name, the album looks more than it is.
"To lots of our French people, who concentrate too much on our own culture and often ignore what is good out there, this is their chance."
But that's not all it has to offer behind this "romantic name". According to Durand, the name was also an attempt to play with the clichés of navigators traveling.
"People everywhere were relying on the stars for travel, whether they were Chinese or European. So, connecting people, that's the idea," Durand said.
"And it also has an intrinsic sense of nostalgia, as it is the oldest piece of nature artwork on Earth. We used to guide ourselves by the stars, but now we have GPS - we distant ourselves so far from those basic means of doing things."
The album demonstrates a cross-over of warm and cold.
Take its cover and the arrangement of songs. One side of the album features warm colors like red, orange and yellow, and the songs on this side are more energetic. In contrast, tracks on the blue cover are more urban, like a night ride in the city.