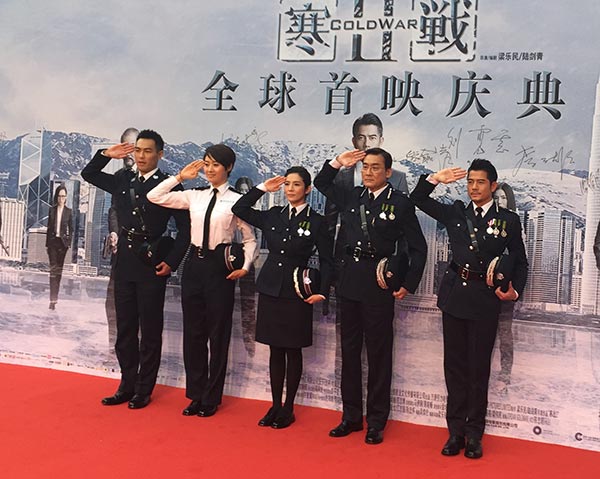 Aaron Kwok (far right) and Tony Leung Ka Fai (second from right) continue the battles of wits in the sequel. [Photo by Li Jing/For China Daily]
After Guangzhou and Shanghai, crime thriller
Cold
War 2
held its Beijing premiere on June 26 at the Tsinghua University, followed by a star-studded red carpet.
The three leading actors - Chow Yun Fat, Aaron Kwok and Tony Leung Ka Fai - all attended the premiere, joined by young generation players including Eddie Peng, Aarif Lee and Janice Man.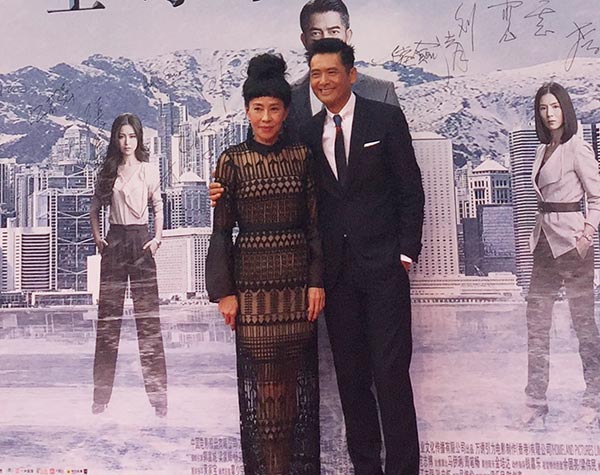 Chow Yun Fat plays a role of a lawyer in the film. [Photo by Li Jing/For China Daily]
The film, a sequel to the 2013 Hong Kong Academy Awards' biggest winner and the highest grossing Hong Kong film of 2012, is looking to tap into the lucrative summer holidays.
Set to hit theaters on July 8, the sequel will be simultaneously released in China alongside another 27 countries, including those in North America and Africa, according to the film's producer Bill Kong. The director duo, Sunny Luk and Longman Leung, spent four years planning the sequel's script and production.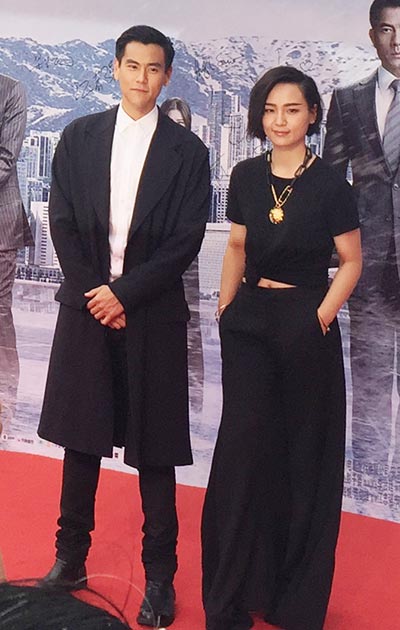 Actor Eddie Peng and actress Zhou Bichang have stunning performances in the film. [Photo by Li Jing/For China Daily]
Compared to the first Cold War, the sequel elaborately demonstrates a bigger-scaled story with more exciting flights. The storyline centres around the political ecosystem in Hong Kong, involving the entire Hong Kong police force and the judiciary.
Besides gripping action scenarios and more big sets, with volunteer assistance from the Hong Kong Police Department, the addition of Chow Yun Fat's role in the sequel fuels the dramatic storyline. Chow plays a lawyer engaged in a battle of wits with character Sean Lau, a newly promoted commissioner of police played by Aaron Kwok, and retired deputy Waise Lee, played by Tony Leung Ka-fai. The film is also the first to engage the three winners of Hong Kong Film Awards.
Related: