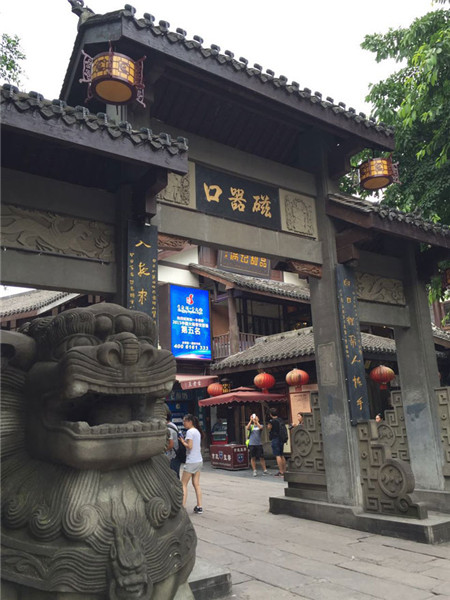 Ciqikou, the ancient river town in Chongqing [Photo/CRIENGLISH.com]
China's southwestern city of Chongqing is famed across the country for its spicy delicacies.
The fire-breathing hot chilies have become part of the local people's lives, and it takes a brave tourist to sample the best the city can cook up.
While many see hotpot as the symbol of Chongqing's food culture, there is plenty of other cuisine on offer.
Foreigner or Chinese, it seems that nobody can resist the temptation of Chongqing food.
"The food is awesome. We had really a food sightseeing, hotpot and xiaomian and everything, we love Chongqing food. It's different from Europe."
"We usually go to have some delicious food, Ciqikou, Daxuecheng, Nansha, eating hotpot and chongqing noodle."
The spicy hotpot, or Huoguo in Chinese, is widely seen as the signature food that represents Chongqing's food culture.
Boiled in a spicy broth in a simmering pot, ingredients are placed into the pot and are cooked at the table. Typical hot pot dishes include thinly sliced meat, leafy vegetables, mushrooms, tofus and seafood. The cooked food is usually eaten with a dipping sauce.
In Chongqing, the soup in the pot is always mixed with hot pepper oil and local spices to give a pungent, dense and heavy flavor.
The popularity of Chongqing hotpot can be seen from these numbers -- there are currently over 26 thousand hot pot restaurants in the city, providing job opportunities for more than 500,000 people.