Jean-Georges Shanghai:lighter and airier food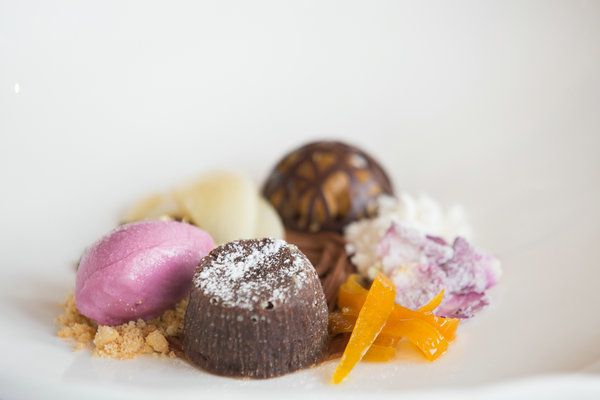 Jean-Georges Shanghai restaurant is known for its light and Asian-influenced style of French cuisine. [Photo by Hu Weiwei/China Daily] 
Jean-Georges Shanghai is becoming lighter and airier.
It's not only in the white walls, the frosted glass and the minimalist gold-metal lights that dangle from the molded ceiling. Nor is it just in the delicate and polished silverware and white porcelain.
Essentially, it's in the caviar, foie gras and seafood that-after 42 years-the French chef and restaurateur Jean-Georges Vongerichten has decided to "de-France", or make as light as possible.
"When a restaurant is 12 years old, the chairs started to fall apart and we don't want to just replace the carpet or dishes. We want to refresh it," the three Michelin-starred celebrity chef told China Daily during his latest trip to Shanghai, for the re-opening of his eponymous restaurant on the Bund.
Gone are the once-iconic black-paneled walls, black leather armchairs and velvet curtains, which once defined his first outlet in Shanghai's tenderfoot fine-dining scene of 2004.