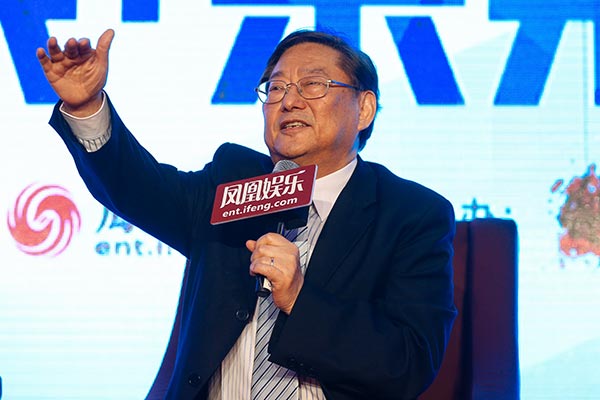 Wu Siyuan. [Photo provided to China Daily]
Producer Fang Li's recent "80-million-yuan kowtow", which sparked an online controversy, recently triggered a discussion among the industry insiders on setting up special cinemas for art-house films.
In late May, the veteran film producer knelt down to beg for more screenings for late cinematic master Wu Tianming's last title, Song of the Phoenix.
The unlikely move saved the almost-dying art-house film which quickly grossed 80 million yuan ($12 million) box office.
Participants in Future Cinemas, a forum held by Hong Kong-based Phoenix TV's entertainment arm, suggested Chinese cinemas should be classified under different genres.
"All the cinemas in China now look so similar. They release the same films and leave most of the screening slots for big-budget tentpoles," said Ng See-yuen, chairman of the Federation of Hong Kong Filmmakers, at the forum on June 15.
Last year only 200 — around 30 percent — of the 680 domestic titles got a general release in the mainland's theaters. And most of the unscreened films were small-budget indie movies.
As China's film market sees massive growth, the competition for screening slots is becoming fierce.
While big-cast movies get 30 percent screening slots on the premiere weekend, art-house films may get only 5 percent or less.
Ng said that the mainland should have special cinemas for art-house films.
Zeng Maojun, the president of Wanda Cinema Line, says that his firm, also China's largest cinema chain, is discussing such cooperation with China Film Archive, a research organization of Chinese films.
"Wanda can build art-house cinemas or set screening rooms just for art house films in some cities, which will be a good way to support qualified indie filmmakers," he said.
Related:
Producer who kowtows for screenings
Arthouse film: From swan song to rebirth of the phoenix?