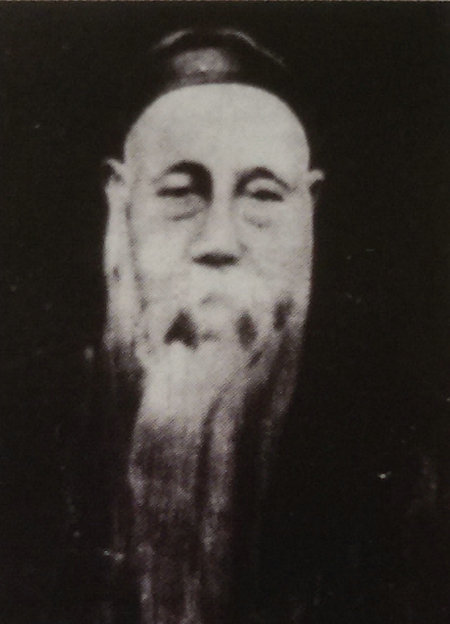 Ding Baozhen, also known as Ding Gongbao. [Photo provided to China Daily]
This year marks the 130th anniversary of the death of Ding Baozhen, or Ding Gongbao, a high-ranking court official of the Qing Dynasty (1644-1911).
People remember him for the arrest and eventual execution of An Dehai, the much patronized eunuch of the Empress Dowager Ci Xi in 1869.
People also remember him for his famous family dish Gongbao chicken (often spelled Kungpao chicken), which over the years has become one of the most sought-after food items in Chinese restaurants of the world.
In April this year, I, his great-grandson (he is my grandmother Ding Suzhen's father), and six other members of the Chen family, visited Ding's birthplace in Zhijin county of Guizhou province.
I attended memorial meetings and research sessions at the provincial, regional and county levels, which remembered and paid tributes to Ding for his accomplishments and services to the people.
Ding Baozhen served as governor of Shandong province and then governor-general of Sichuan and Guizhou provinces.
In 1869, An Dehai, who was much hated by both court officials and the common people for his arrogance, domineering behaviour and corruption, left the imperial palace to visit Shandong province to collect bribes.