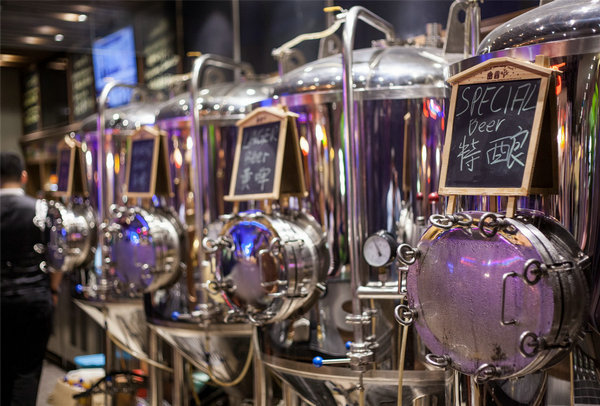 [Photo provided to China Daily]
As craft beers were beginning to take off in China about five years ago, another phenomenon, home brewing, was beginning to be felt in the country, says Li Wei, president of the Beijing Home Brewing Society.
"In fact, most craft beer brewers in China started out doing home brewing as a hobby," Li says.
The society, launched in 2012, had 10 founding members and now has more than 500 paying members who are home brewers, beer lovers or craft beer practitioners, says Li, himself a beer aficionado who joined the society soon after it was set up.
In Beijing, home brewing first became popular among expatriates, and gradually expanded to locals, he says. Of the society's 10 founding members, nine are expats, but most of the 500 members are Chinese, he says.
The society puts on events such as home brewing festivals, workshops and seminars.