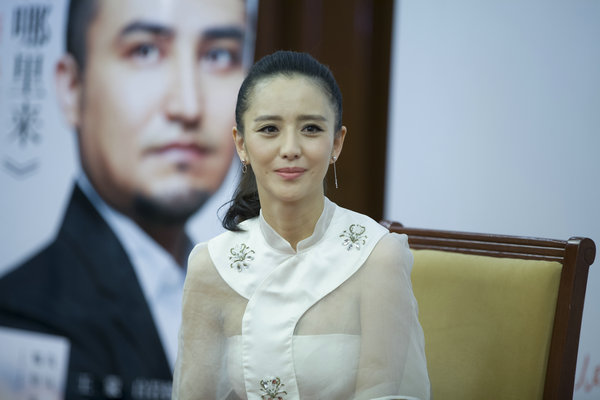 Actress Tong Liya is one of the celebrities featured in the documentary. [Photo provided to China Daily]
"When you work hard, you will get lucky. When you are brave, you will be capable of change."
The words are from I Am from Xinjiang on the Silk Road, a book by Kurbanjan Samat, an ethnic Uygur photographer from Hotan in the Xinjiang Uygur autonomous region.
Released two years ago, the book captures the daily lives of some 100 natives who now live in different parts of China, with the aim of unfolding a panorama of the region for a wide section of readers.
But the photographer's ambitions were not limited to the book-he wanted a screen version of it, too.
Following months of shooting with his crew and traveling more than 80,000 kilometers to collect footage, a six-episode documentary by the same title premiered on China Central Television's Channel 9 on Wednesday.
It was also simultaneously broadcast over three major online platforms-LeTV, iQiyi and Tencent.
Each episode is 25 minutes.