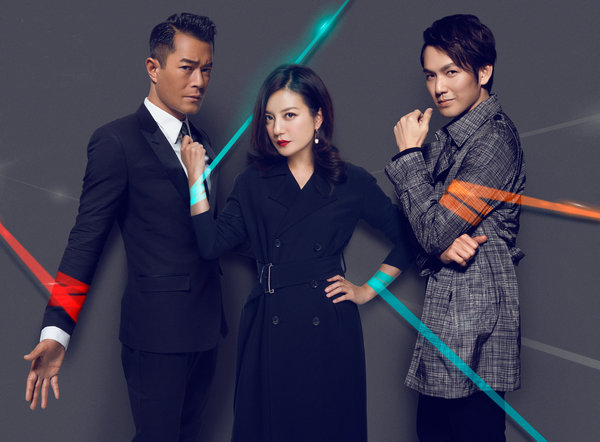 The cast includes actress Zhao Wei, and actors Louis Koo (left) and Wallace Chung. [Photo provided to China Daily]
Before a long take, which required 200 people to simultaneously move in a pre-determined way for a few minutes, Johnnie To ignited incense sticks and prayed to the gods.
The Hong Kong director's ceremony-like filmmaking was shown in a 47-minute documentary about his upcoming film, Three, at Peking University on Sunday.
The first preview of the movie was at the Shanghai International Film Festival on June 16. It will be released on the mainland later in the month.
Many industry insiders agree that the six-minute scene will likely become one of To's best cinematic moments.
The scene features a bloody gunfight. Despite being shot in slow motion, the violence has been captured well.
Burning incense is a tradition of Hong Kong-based filmmakers.
To, 61, respects conventions, but has always sought breakthroughs in his career of more than three decades.