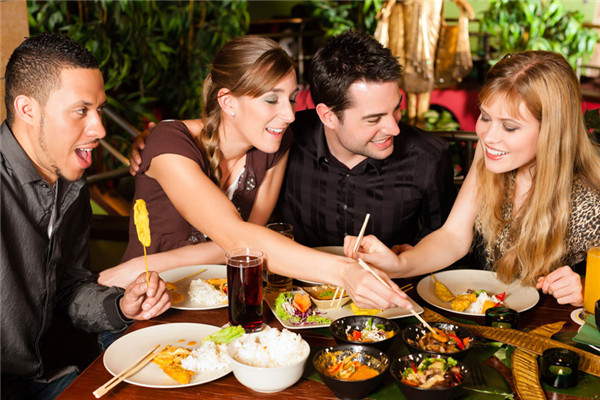 [Photo/VCG]
The 2016 Chinese dietary guidelines were issued recently, in which fruit has for the first time been included in a meal, not only as an after meal dessert.
According to the guideline, eating 200 -300 grams of fruit is recommended, and there are also some traps to avoid.
Here, we list nine habits that ruin your attempts to eat healthy. You might as well try to avoid them for a healthier life.
1. Eating out often
Restaurant foods are often tasty, but this comes at a price. Usually, it is the seasoning that works the magic. Eating them too often, therefore, equals taking too much oil, salt and sugar – which may adversely affect your health.