Shakespeare star Ian McKellen has fun in China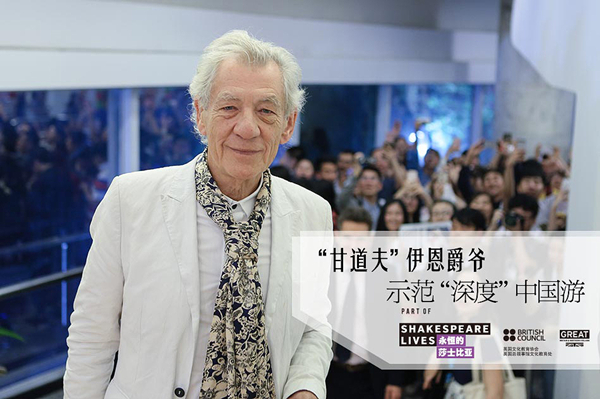 Ian McKellen. [Photo/weibo account of the British Council]
Ian McKellen, who is known as a fine Shakespearean actor and is a six-time recipient of the Laurence Olivier Award, recently came to China for the worldwide activity Shakespeare Lives. But his China tour is much more than that.
On his Facebook account, he posted his travel to many scenic spots, like the Summer Palace, the Forbidden City, and some places that are uniquely Chinese like the matchmaking corner in Shanghai - a place where parents gather, exchanging information about their children who are still unmarried, hoping to find them an ideal spouse.
Now let's follow McKellen, to see what he has discovered about the country.