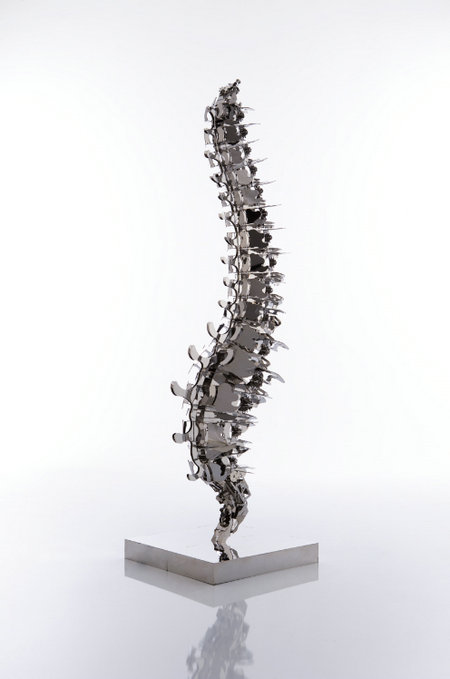 Xia Hang (top) is holding his solo show in Beijing, displaying his works of stainless steel. [Photo provided to China Daily] 
As a child, Xia Hang liked to take apart his toys and household items, such as clocks, and reassemble them.
His early interest, common to many young boys, then became an essential part of his career.
The 38-year-old Beijing-based artist is known for creating sophisticated installations that are made of several thousand mechanical parts in stainless steel. He designs them through computer programming.
The subjects of his works range from motorcycles and insects to the human skull and fictitious characters like Mickey Mouse.
In Xia's current exhibition in Beijing, titled Whisperer, viewers are likely to be stunned by the complex and varied combinations of materials. They are also drawn to his imagined world, seeing how he perceives the changing relationship between people in a digital age.