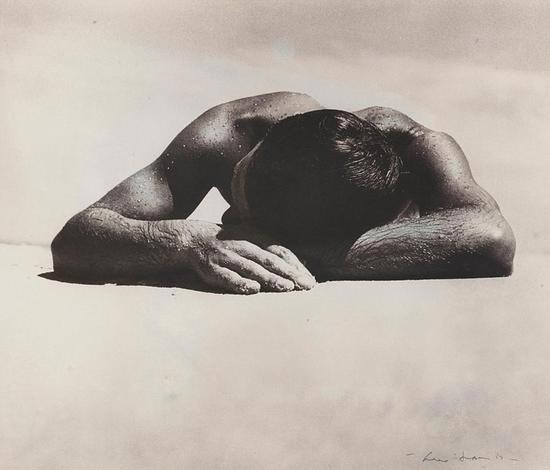 "Sunbaker". [Photo/Xinhua]
A collection of images by legendary Australian photographer Max Dupain has sold for a record-breaking $1 million.
Roughly 500 monochromatic photos by Dupain were put on auction in Sydney last week, including a signed print of "Sunbaker" sold at $85,000, one of his most renowned pieces of work. "Sunbaker", taken at the Culburra Beach in 1937, is commonly lauded as one of the "national images" of Australia, according to the Sydney Morning Herald.
Other memorable works were also sold, including "Bondi", which fetched $25,000.
Dupain's son Rex Dupain, also a photographer, said he was selling his extensive collection because many of them had been in storage for a long time and they deserved to be seen. "They should be out there in institutions and on people's walls," Dupain said.
"That's how I see it. They are very desirable images but not only that, they are a part of Australia's history."
Max Dupain was born in Sydney, Australia in 1911. He has captured images of the city, landscape and architecture of Australia during a photographic career that spanned more than six decades.
Related:
Portraits of master artists' lovers fetch high price
Preview of Xiling Yinshe Auction's spring sale held in Hangzhou