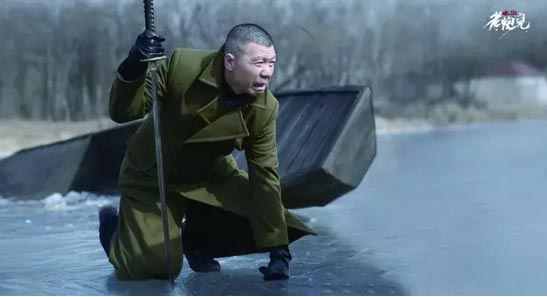 Director and actor Feng Xiaogang in Mr. Six. [Photo/Xinhua]
Director Guan Hu's crime drama
Mr. Six
was the biggest winner at the 2016 China-Britain Film Festival in London, taking home three awards for Best Director, Best Actress and Best Original Music.
Guan was awarded Best Director for his work on Mr. Six, in which renowned director Feng Xiaogang starred in the title role. Actress Liang Jing took home the Best Supporting Actress prize, while composer Dou Peng claimed the award for Best Original Music.
Best Picture went to The Dead End, and actor Duan Yihong, one of the lead actors in the film, was awarded Best Actor. Actress Gong Li won Best Actress for The Monkey King 2. Kung fu epic The Master was awarded Best Screenplay and Special Jury Award.
Director Feng Xiaogang, the festival's ambassador, said festivals like this one helped introduce Chinese films to foreign audiences. "In order to let viewers abroad take interest in Chinese films, we must first raise the cultural influence of China," Feng said.
"This festival serves as a bridge. The opportunity enables British audiences to watch Chinese movies. It is good that the organizers put various types of modern Chinese movies on the list."
This year's festival features an exciting range of award-winning films among the more than 40 works screened. In addition to the films mentioned above, domestic animation hit Monkey King: Hero is Back, Song of the Phoenix and Chongqing Hot Pot will all be showcased.
First held in 2013 as the annual China International Film Festival London, it has now upgraded its title to the China-Britain Film Festival.  
Related:
Director Feng Xiaogang wins best actor